ISO:27001 Certified – Gold Standard in IT Security
2021-05-27
We remain committed to a journey of relentless improvement that challenges convention and delivers a powerful competitive advantage to enable business success.
We are pleased to announce that we have achieved the globally recognised ISO:27001 certification which specifies the requirements for establishing, implementing, maintaining and continually improving an information security management system. Demonstrating that we have taken the necessary steps to ensure data is protected in a way that meets the highest internationally acknowledged security standards.
World class security standards. Implemented and accepted worldwide, ISO/IEC 27001 is the gold standard certificate and known as the quality assurance marque for IT Security and Information Governance.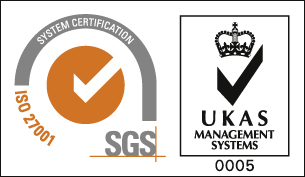 Organisations who achieve the award have gone through rigorous independent testing in three key areas:
Confidentiality: data is always protected, with only authorised persons having access.
Integrity: no data modifications or changes allowed expect by authorised persons.
Availability: steps have been taken to minimise or eliminate downtime, information must be available to authorised persons whenever it is needed.
Terry Moore, Outsource CEO, commented "Security and safeguarding data always has, and always will be a high priority for our business. We aim to exceed rather than just meet expectations. Achieving this certification assures our customers and partners that we meet the highest international standards for information security as prescribed by ISO 27001. We are delighted to be among the few MSP's who have achieved this elite standard."
No matter where your company finds itself today, our dedicated team will stop at nothing to help you remove the complexities that come from supporting your team, applications and data; to help your business and your people be ready for whatever comes next.
Get in touch, talk to any of our friendly expert team to find out more about how we can help MAKE LIFE BETTER for you and your business.