Telecoms
Our industry leading systems allow for global reach with a personal touch.
Technology can help to connect employees, customers and applications to improve business performance.
Our range of solutions offer high-powered communications and collaboration tools that grow with your business and unite teams worldwide for maximum productivity and impact.
Companies with good communication practices are three and a half times more likely to outperform their competitors. Communication plays a vital role in every area of business, and can help:
Help build and maintain relationships
Develop effective teams
Encourage innovation
Contribute to growth
Enhance your customer experience
We partner with leading global telecoms providers to enable local businesses to access the best solutions that deliver the greatest benefits and experience.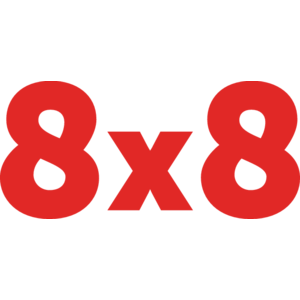 Transform business communications.
Ensure you have ultra fast, reliable connectivity with Dedication Leased Lines with Aspire.
Help your customers call, meet, chat, share, and work better with 8×8.
We look at everything that can affect your customer interactions including:
Infrastructure
Connectivity
Your goals and objectives, what do you want to achieve from a new system?
What are your KPI's and how do you want to measure them?
Do you need omni-channel?
Do you need video Capability?
Do you need to integrate with apps and CRM's through API's?
Do you take payments?
Do you need SMS or Chat app functionality?
Do you want to enable your customers to call you directly from your app?
How secure does your system need to be?
What are you going to need in the future?
We take all of this info, and pull it all together into one, people-centric solution. 
Our services are designed by expert certified telecoms experts to best suit your specific business needs. Whether you are a local company with a global footprint or a business ready to embrace a digital transformation journey to ensure your team can work safely and from anywhere at anytime, we can help.
To read more about how a Unified Communications solution helped to provide flexibility and enable efficient emergency response communications at George Best Belfast City Airport click HERE
Or check this post to read more about a recently completed project with Kingspan to support growth plans, and streamline the employee and customer experience.