New Ways of Working
2020-03-16
As the Covid 19 pandemic evolves we are seeking to help business' explore technology and discover solutions that can enable new ways of working.
Our global telecoms partner 8×8 UK have released a FREE service that can enable your staff to work from anywhere using any device.
Some of the key features include:
• Unlimited meetings
• Freephone dial in numbers
• Use of a Web RTC-compatible browsers means no downloads are required either.
This free video service is allowing people around the globe to work safely and productively.
It is fast and simple. You can instantly join using an easy and intuitive user interface allowing full-screen experience using desktop and mobile apps or the Web.
Video collaboration also gives access to easy screen sharing, remote desktop control and cloud-based recordings.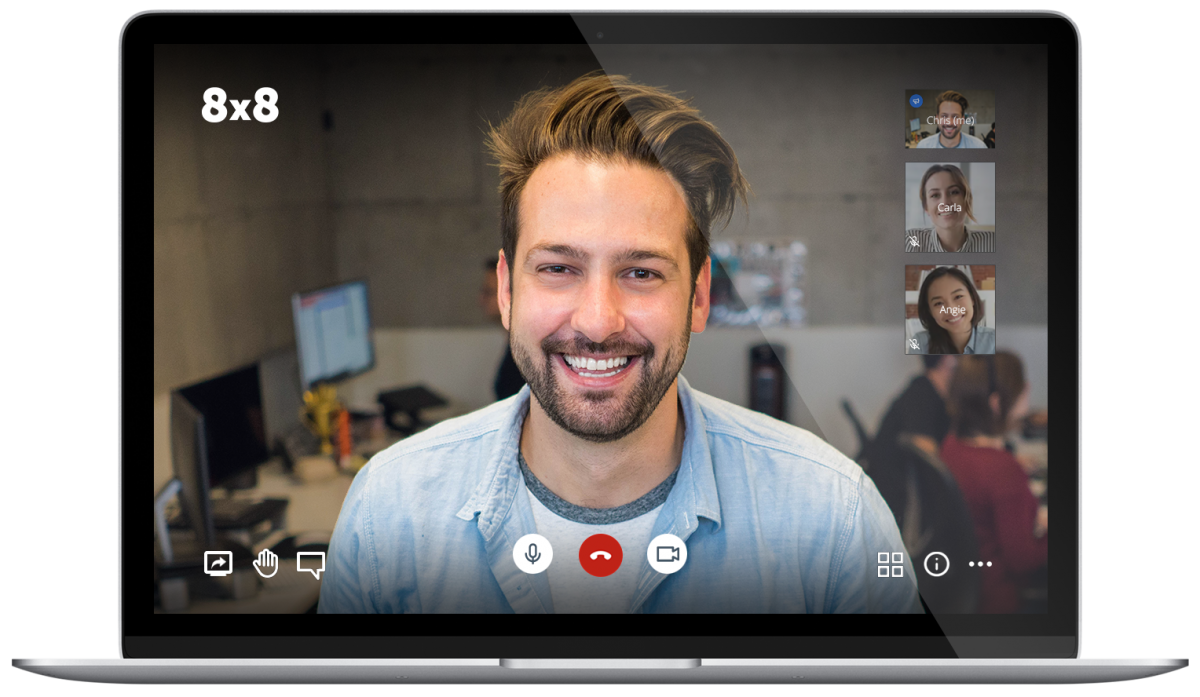 Resilient Infrastructure
The 8×8 cloud communications platform is highly resilient and scalable. It is designed with a high degree of redundancy and geographic fail-over capabilities to minimize disruptions. The Unified Communications and Contact Center platforms are cluster-based. This means the existing capacity which is already able to handle 4x the current peak load is scalable to greater capacity as needed.
The resilient infrastructure 8×8 offers means they are ready to respond to customers' needs with technical support teams located around the world.
Stay connected by using 8×8 Free Video Meetings available without any downloads or registration required.
Or contact us to talk to one of our expert team who will be happy to help get you set up on your first of many video calls and conferences.